2Day Shooting Clinic
Two Day Shooting Clinics at your School!
Two sessions scheduled in consecutive days.
Each session will last for 90 minutes.
Only 35 spots are available for each clinic to keep workouts individualized as much as possible
(if necessary more than one session will be offered so everyone can participate)

Age Groups (BOYS AND GIRLS will be working together)
6th grade - 8th Grade
9th - 12th Grade

We like to set up consecutive years to run the camps. After players participate with Brad Redford Basketball in the first shooting camp, they will be invited to come back in a accelerated camp structure the following year. This allows for players who received the proper instruction the previous year an opportunity to build off of what they have already learned. These options will be clearly defined though bradredfordbasketball.com once we agree on dates.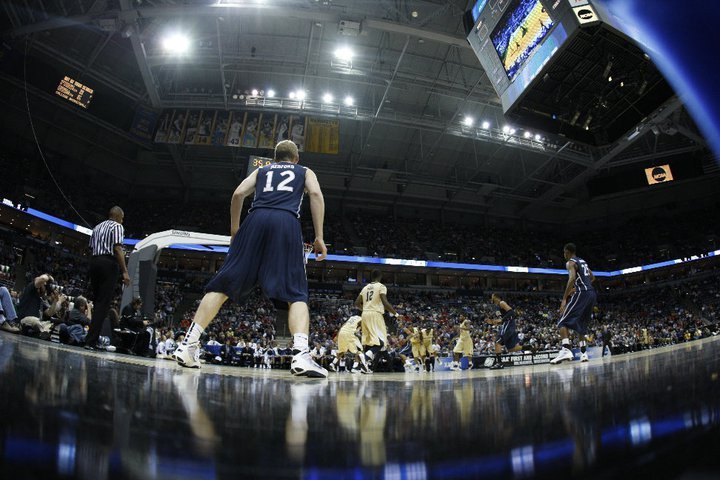 Structure of Shooting Clinics

Day One
Explanation of Shooting Technique.
Brad Redford and his team will offer their expertise on how to properly build the foundation of shooting a basketball. The focus of the first day is on proper footwork as well as the importance of ball placement. This will allow participants to compare there form and previous instruction with one of the best shooters in the world. Brad will also give participants a number of shooting drills and explain how many shots are necessary everyday to reach your true shooting potential.

Day Two
Shots off the move and off the Dribble / Reading Screens.
Brad will provide innovative ways for players to improve on their footwork to help improve shooting consistency when shooting off the dribble as well as coming off screens. There will be an emphasis on proper ball placement and intensity while working on these drills. Brad will demonstrate all drills so players understand the pace in which these drills are possible.

Pricing

Shooting clinics can be run as a private or public event. In both cases, participants will receive a T-shirt from Brad Redford Basketball as well as a workout guide they will be able to use to help with their in and out of season workouts.

Public Event- We will set up the registrations for the clinic. Each player that wants to participate will pay a $100 entry fee to the camp. As mentioned above, each session will only allow for a maximum of 30 players. We will run as many as sessions as needed depending on numbers

Private event- For a flat rate of $1,000 in the Cincinnati area and $2,500 outside of the greater Cincinnati area, Brad and his team will work with your coaches to set up a game plan for the 2 day sessions for your school's players. Most schools running the 2 day camp as a private event have decided to run a grade school session followed by a freshman / JV Session, and finish up with their Varsity players to complete the day.